The ASTODI team is made up of experienced entrepreneurs, and each member has decades of successful careers behind them.
The idea of ASTODI came from Zsolt Marcell Tóth. He has been travelling the world for 25 years as a documentary filmmaker and producer. Managing and utilizing the thousands of hours of audiovisual material he has shot has always been a big challenge and he has been looking for the best solution for years. If you stitched together all the footage he has shot, you would get a two-and-a-half-year long film. Trying to search for a specific individual scene later on is like finding a needle in a haystack.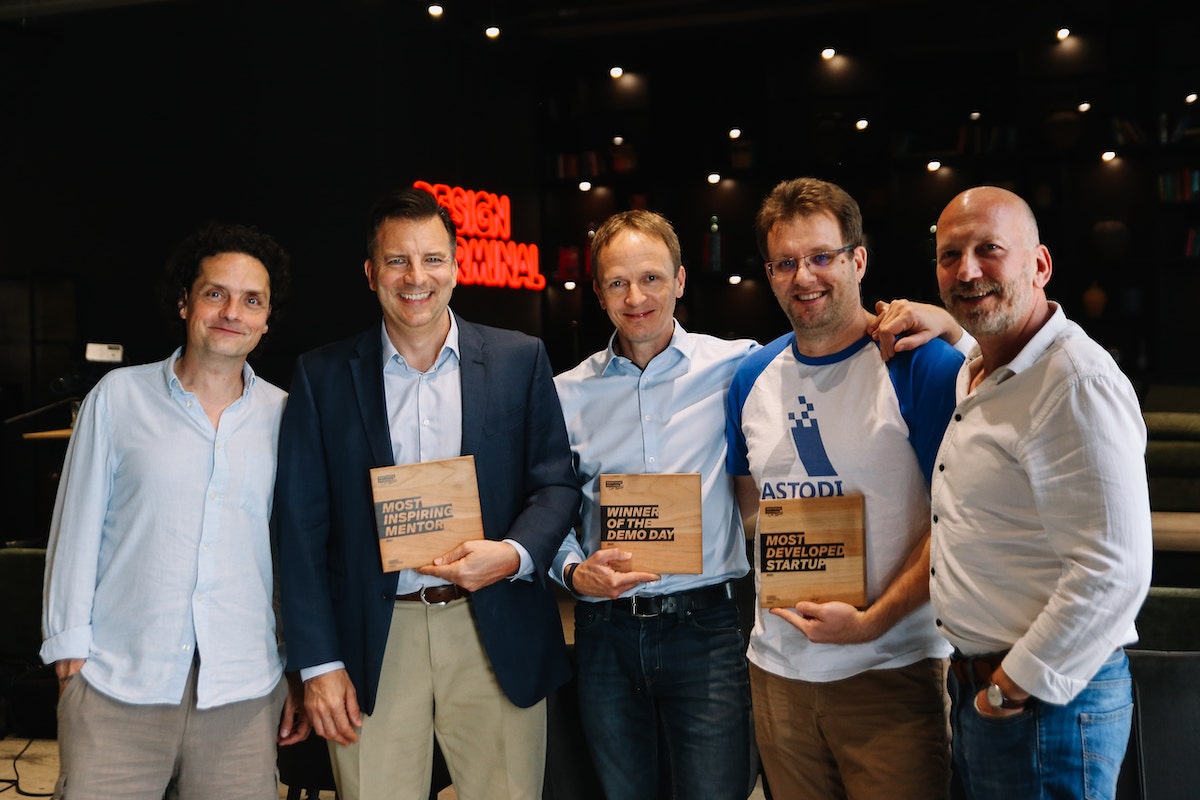 Zsolt knew that this is a challenge that a huge number of production companies face. The task can be so daunting that content producers might often choose to re-shoot a scene at great expense instead of searching for content that they know they own but cannot locate. We talked to ASTODI founder Zsolt Marcell Tóth and business development manager Péter Stodulka about the advantages and operation of ASTODI, as well as their future plans for the system.
What exactly does this system help with and what are its core features?
Péter Stodulka: The management, categorization, sharing and copyright protection of the exponentially growing amount of media assets is an increasing challenge for those working in the media industry. ASTODI is an online media asset management tool that provides high-quality support to production and video businesses and enables them to work efficiently with their increasing volume of assets via a simple browser interface. This digital asset manager (DAM) system also has advanced tagging features, artificial intelligence (AI) based metadata support, and customizable filtering capabilities. It allows users to catalog and search images, videos and audio files quickly and efficiently, to collaborate online, and to sell and monetize their video assets.
Zsolt Marcell Tóth: For years we were observing in-house how our colleagues were spending a lot of time searching for existing content. A director or and editor would often be unaware of the footage that already existed in our archives. Often, they simply gave up on trying to find it on our servers. Instead, the director would spend his time and resources to re-shoot these scenes. Within a catalogue of several hundreds of thousands of video clips, it is very easy to lose track of your content. Obviously, there were other software solutions to address this issue, but somehow those were either not a good fit for our needs, were difficult to use or very expensive. As a film production company, we struggled to find a solution that was easy to use, fast and inexpensive.
One of the main challenges is that it is very difficult to work from home with traditional software. With all other existing applications, asset sharing and management was impossible without transferring the files in question. This is how the idea of creating a service where the original content does not leave the studio servers came into being. You don't have to upload the original files to the cloud, so you don't have to store your content on a remote, distant server.
Our answer to the problem was creating small proxy files. It's only these files that get uploaded and stored centrally. The original file stays with the owner. This way, all the footage imported into ASTODI became accessible remotely via a simple browser interface.
Even better, you don't have to install any specialized software to enable your clients and colleagues to view the raw footage they need to work with. You don't have to go to your office, something that has proved a particularly useful, almost indispensable feature in the past several months. Because our solution is a cloud-based service that is accessible through a web browser interface, it runs on every computer and any operating system that can run a browser. As a result, the user does not need expensive hardware or huge local or cloud-based mass storage and data transfer solutions.
Your digital asset management (DAM) software is further enhanced by built-in artificial intelligence (AI). How does it work?
P.S.: Once we have shot a movie, the content is imported into and managed by ASTODI. We catalogue thousands, even tens of thousands of clips. Partly with pre-defined tag clouds, partly with automated processes we add information and metadata to videos, making it easier to organize, select and find content. This significantly speeds up the editing process.
AI automatically detects what is in the image and helps the content creator to add tags in a fast and efficient way. Production companies can maximize asset revenue in two ways with the help of ASTODI. First, by sharing their archives with potential customers securely. Second, by uploading their assets with a single click simultaneously to the nine largest microstock services for potential monetization instead of the old method of manual file conversion and metadata entry. Not only do we help with production and post-production processes, but we also support asset sales. We are confident that this will reduce internal costs while increasing the revenues of production companies.
Another practical example is that we no longer need to send drives with terabytes of data physically by courier. Our customer can select the images or scenes they need in the ASTODI system and have the content they want to buy transferred to them within half an hour. ASTODI greatly speeds up these processes, as well.
There are similar softwares available on the market -- how is the ASTODI system different? Why would users choose a Hungarian startup instead of the well-known international companies?
P.S.: There are several solutions available on the global market providing similar services. But I don't know of any company in the market that has developed software with unique combined features like ours (catalogue, share/collaboration and monetize in a single solution).
We used to use content management software and some of them cost up to 3,000 euros a year. We had to run a separate server for it, and we also had to buy a separate license for each of our employees. By comparison, the basic ASTODI package costs 20 euros per month for unlimited file processing and 500 GB extra storage for originals. There is an application that handles photos, but it is difficult to use it for managing video assets. With other services, all the content has to be stored on that particular server, or all the original files have to be uploaded to cloud storage requiring huge amounts of data transfer.
We have experienced all these issues ourselves and have been able to find the best solution thanks to it. ASTODI produces small proxy and thumbnail files and these are the only assets shared for viewing online. This keeps your content safe: the low-resolution proxy videos can't be used for actual post-production. Users have full control over which original files they want to share with their clients - and of course we help users with that too.
What kind of user packages do you offer and what services do they include?
P.S.: The Free Package is perfect for trying out the service. It allows the user to upload and share 100 files after registration. The Basic Package has no file limits and has 500 GB of storage space included for storing original media files. And we have just introduced the Custom Package with customizable service elements. It allows users to specify exactly how much computing or storage capacity they need. This package also includes a one-click stock upload option.
Do you already have customers?
P.S.: Our potential clients are small or medium-sized production companies that work with large amounts of digital media assets. We are currently in negotiations with two local companies: Euronews and Varázslatos Magyarország. We also have 200 registered users who have participated in public beta testing. The partners of our film production company already receive our content through this system, so we've already had users from the BBC and ORF. We hope that in addition to the soon-to-be-launched communication campaign, our solution will spread organically among videographers and production companies.
We regularly organise free webinars to show to potential users how this software can help them and speed up their video post-production processes. We hope that the system can be useful not only locally for our partners, but also for almost any producer, advertising agency or for anyone dealing with large amounts of video.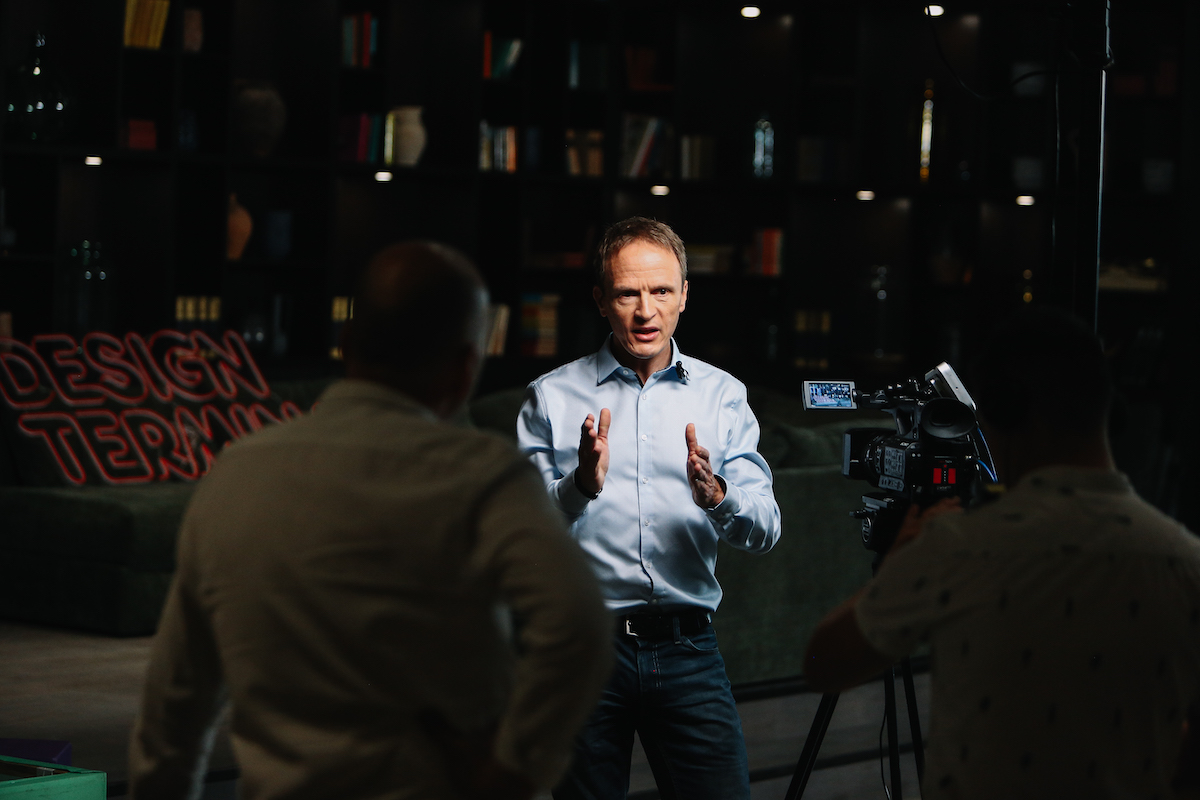 What is the biggest challenge for you now?
ZS.M. T.: Although the live version is already available, we need to introduce the product to the market at home and later on internationally, so we need to provide information about our solution to our target audience. To do this, we need to look for an investor, because we cannot implement such an international product launch from our own resources. These are the two biggest challenges for us right now.