Why do you need to rename your files?
All digital cameras use a similar file naming convention. Digital media filenames, be it a video clip or a still photo, will consist of a prefix (a set of alphanumeric characters that can generally be defined by the user), a numerical sequence usually starting at 0000 and running up to 9999, and a file extension.

Any but the simplest projects will be shot on multiple memory cards, over long periods of time, and on multiple cameras. That means hundreds and thousands of clips in dozens of directories, many with potentially identical names.
The reasoning behind batch renaming media files is similar to adding keywords and metadata to your digital media assets.
First, thinking that you can keep track of your files is an illusion, and content that cannot be found is as good as lost.
Second, ensuring that all files have a unique and meaningful name will help you and your directors, producers, and editors to find and identify them.
Thirds, it will also speed up relinking proxies to full-resolution originals inside your NLE whenever necessary during post-production.
There is, however, one key difference between renaming media files and adding metadata.
Renaming happens before importing files into ASTODI (or any other DAM software) and its main purpose is to allow for fast identification of a file by you and your collaborators outside any DAM system. Think about this as a universal safeguard independent of your operating system and any software that you use.
Recommended media file renaming conventions
The most important is that you come up with a convention that works for you. We recommend including the following fields in your filenames:
Project Name
Production Company
Camera Type, Resolution, Codec
Location and any other Identifying Feature
Name of Author
Finally, append the Original Filename — this ensures that the file will have a unique name! All of these fields can and should be modified based on your and your company's needs. But even without seeing the clip, a name like this will already help you identify it:

How to rename multiple files?
There are plenty of free file managers and other small utilities that make batch renaming of files
very simple.
Mac OS X
In version 11 (Big Sur) and above batch renaming is already a function built into the Finder.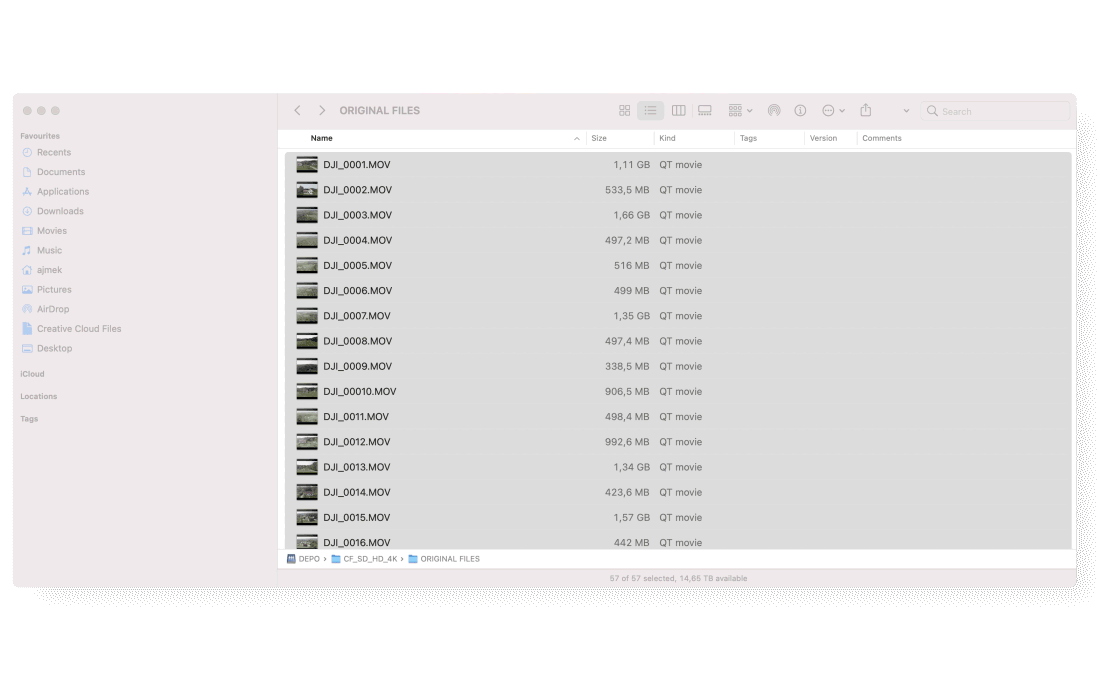 Windows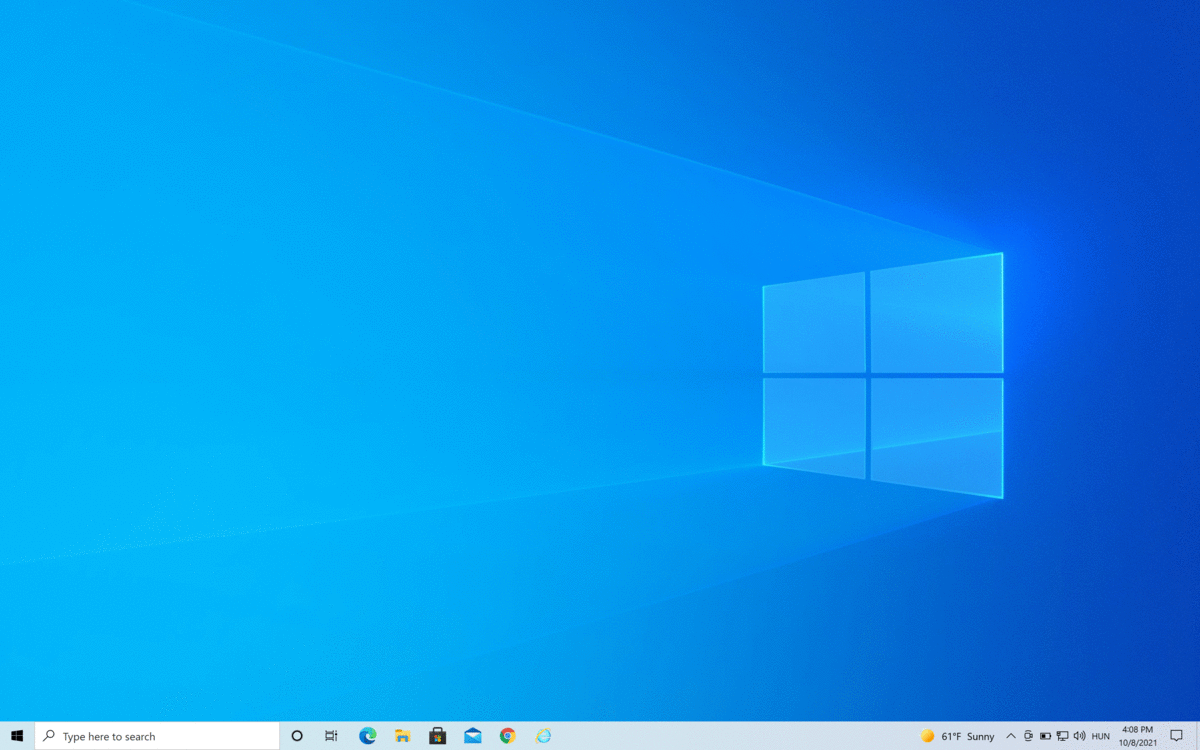 is just one of the many file managers that will allow you to batch rename files.

Creating a Folder Structure
While renaming your media files is the crucial step towards avoiding chaos and confusion, using a logical folder structure to store your assets on your drives (local or cloud-based) is another useful step.
Folder structures are by their very nature hierarchical and pretty rigid. It's best to think of them as a simple guide or just a good habit. Having a logical folder structure is not about finding assets, it's more about having a system of storing certain types of files into well-defined places on your drives. Searching for and finding assets fast is exactly what a DAM system like ASTODI is about!
Again, you're welcome to come up with any system of folders and subfolders that are relevant to you — just pretty please come up with one and use it! For most projects, the following structure will help you know where to find your assets.
Top-level folder: Project Name
RAW files
If necessary organized by shooting dates and/or cameras
Transcoded files
Sound
If necessary organized by shooting dates and/or recording device/track
Music
Stills: non-video files used in the edit
Graphics: logos or simple VFX elements used
Docs: supporting documents, contracts, scripts, etc.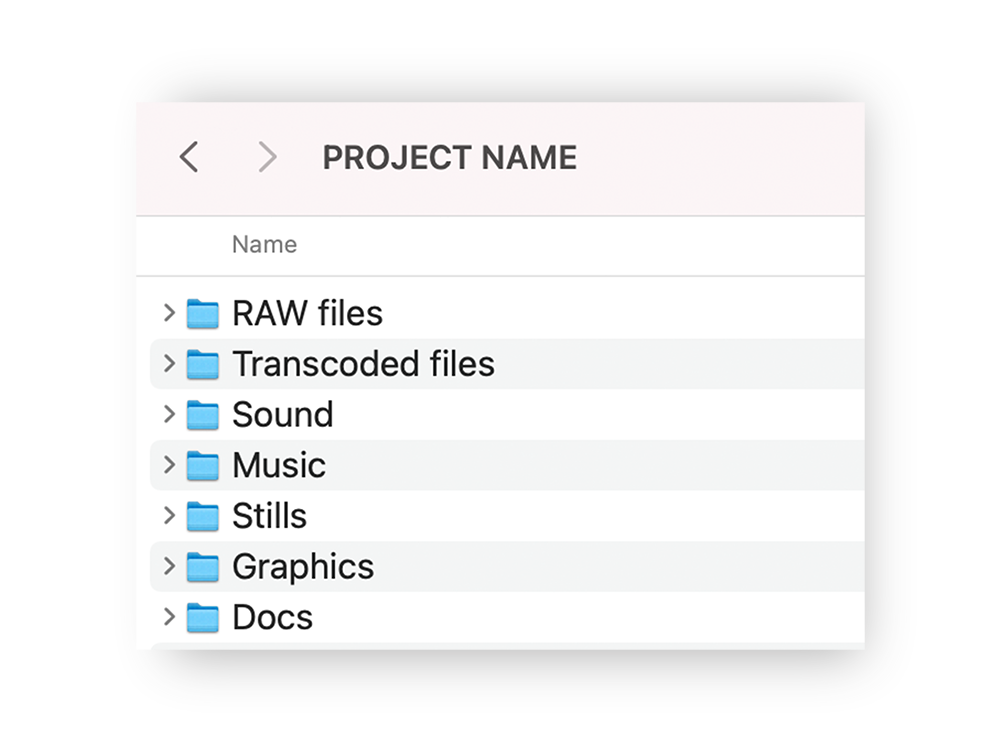 Do you need more help?
Get in touch if you need advice about any other aspect of your digital asset management workflow using ASTODI. If you feel lost, just join our regular webinars where we will be happy to answer all your questions.